hey guys
back up for sale is my 4age ke70. 16v bigport, jdm
t50 and locked diff. the car has ke70 tacho dash
too, sv21 radiator with thermos, surge tank car
can be heard running, runs good and shifts fine.
it doesnt have the front bolted but its all there.
doesnt have bettery.
forgot to add car is defected and it has exedy HD
organic clutch and xtreme 3.6kg flywheel.
1500$ on some steelies firm.
also selling a stock 4k auto ke70, its green with
a white front. a little rough. still has rego, no
battery.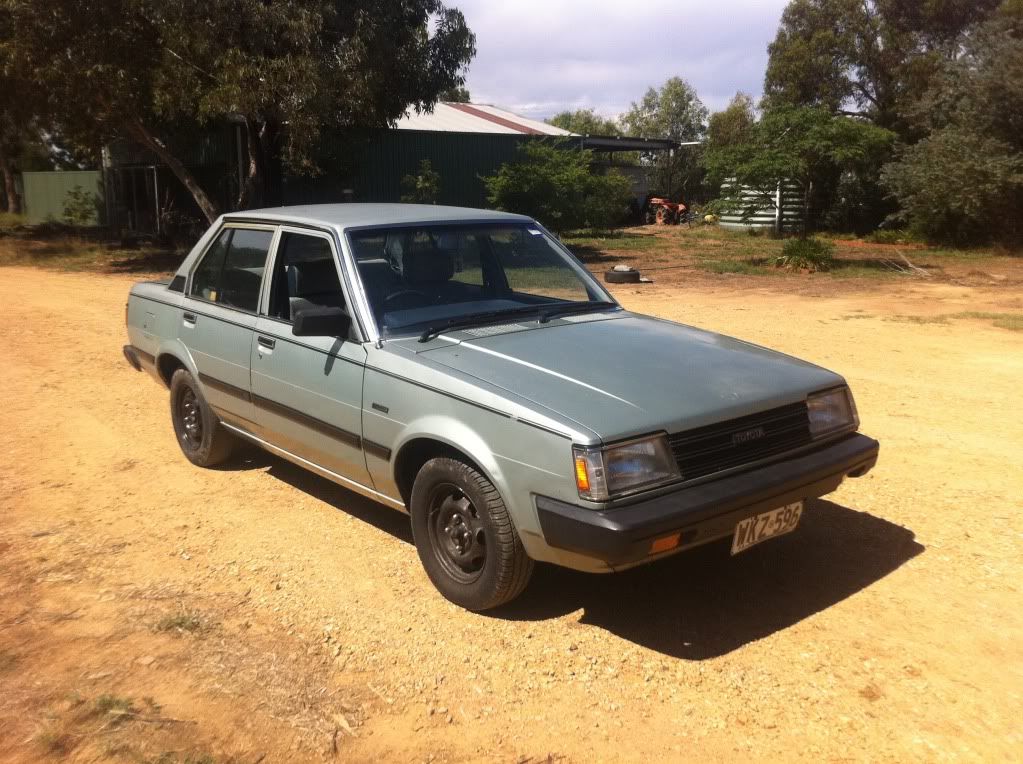 pictures were before the new front end, still slant
front just white guards, bonnet, beaver etc in better
condition.
600$ firm on stockies.
0447226777
Edited by Dowsett, 02 February 2012 - 06:10 AM.