Hey guys.
This is my little '77 ke30 sedan daily drive - Shiro-Bōzu.
The name is Japanese for a white spirit. I felt the name to be pretty fitting.
I'm the second owner of the corolla, the first was an elderly lady who'd had it since new.
The car came with every single service reciept including original purchase papers and only had 76xxx genuine k's on it at the time I purchased it in 2011. It currently has 91xxx on the clock.
I also swapped in a low km 4k engine last year after the old faithful 3k decided to part ways with reliability.
I got a little carried away, as we all do....and started modifying it with some basic mods.
Probably not the smartest idea seeing as most of my funds should be going towards my never ending s13 build.
Ironically, that's called the Shinigami, which is essentially a Death Spirit, or Soul Reaper.
For those interested:
http://nissansilvia....=432891&st=1170
Granted, some people aren't going to like the fact I've taken away from the ke30's originality...but oh well.
I'll try get some more pictures soon, possibly this weekend if weather holds out - however here's one for now from last weeks Winterfest.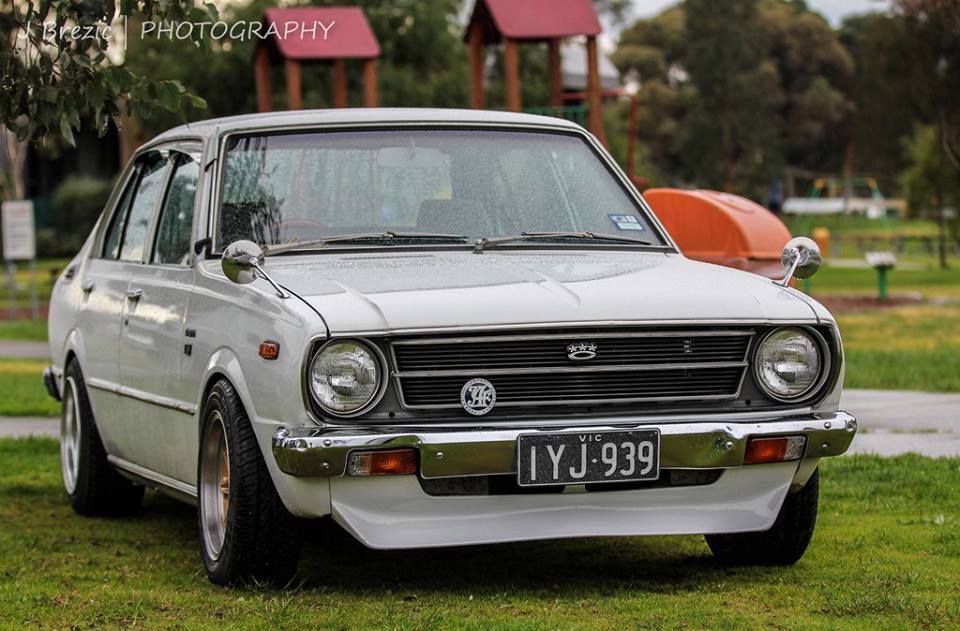 At the moment she's copped:
- chrome fender mirrors
- chin lip moulded into apron
- Nardi deep dish woodgrain steering wheel
- T3 coilovers with camber plates up front
- lowering blocks in rear
- tsurikawa for passenger
- JVC headunit and parcel shelf 6x9's
- 14x6.5+7 work excels up front with spacers
- 14x8-3 ssr riversides on rear
- custom stainless weathershields
- lowered 3inches all round
- thermo fan
Plans for the rest of the year are:
- reset the leafs properly in the rear to sit closer to 4inches
- lower the front accordingly to match
- upgrade the front brakes
- get adjustable lower control arms and tension rods
- new wider/better front wheels
That's pretty much the plan anyway.
In the distant future I'd love to convert it over to manual and have a tough little 4k with bike carbs built and perhaps a full respray.
....one step at a time though.
Thanks
Rone
Edited by shiryo, 03 March 2014 - 11:19 AM.