A/Model/AE70/71/85/86/Installing An Electronic Distributor
From Rollaclub
Want to run a FWD 4AC electronic dizzy on your RWD 4AC ?
The dizzy can be found on either the AE80 2a or the AE82 4a.
Run electronic ignition coils on full 12 volt eg bypass ballast resistor.
Pin 3 & Pin 7 both go to the dizzy - electronic type ( 3 goes to negative side 7 to positive side ) Pin 15 - Positive side of Coil Pin 16 - Negative side of Coil Unmarked Pin was earth.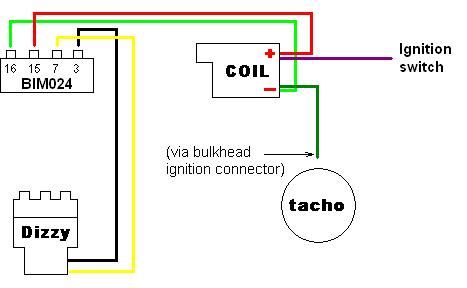 Electronic Ignition module location.
Information courtesy of KE30 KE35 KE55.
Edited by Trev.
Thread link http://www.rollaclub.com/board/index.php?showtopic=15085&pid=197131&st=0&#entry197131