Tech:Engine/A Series/Internals
From Rollaclub
Crankshafts
Early 4AC and 7AFE engines had six bolts on crankshaft to hold the flywheel on while the others all had eight bolts.
The AE86 and AE82 bigport 4AGE engines all had 40mm diameter big-end bearing diameters.
The AE92, AE101 & AE111 (japanese levin/trueno only) 4AGE smallport and 20 valve engines all had 42mm big-end bearing diameters.

Pistons
4AGZE pistons are semi-forged and have ceramic tops. They can be bought new from about AU$80 each, So are a fair bit cheaper than aftermarket brand name forged items. They come in 8.0:1 and 8.9:1 Compression ratio sets. These pistons are capable of 200rwkw from a motor, so can't be to bad for a stock item.

Here are some 100Kw 4AGE Pistons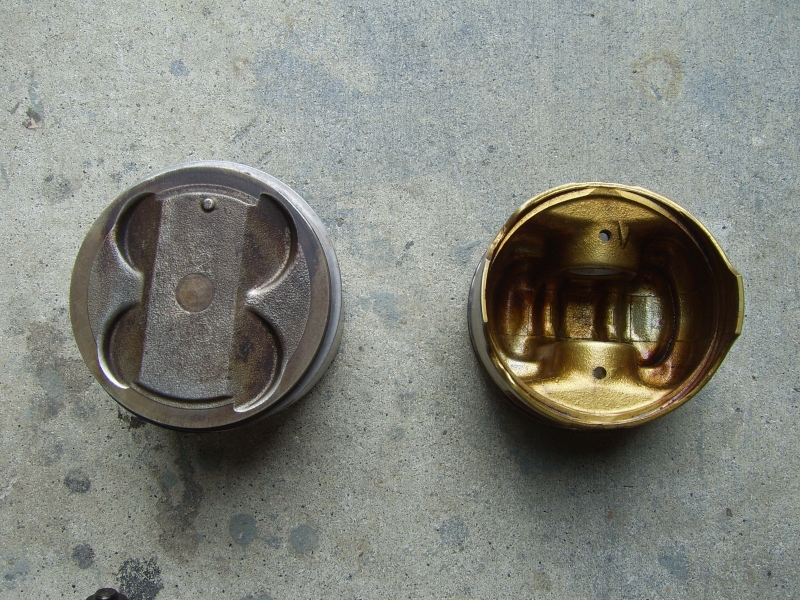 Con Rods

Here is an example of Carillo "Formula Atlantic" Conrods to suit a 4AGE.

Here is a picture of some 100Kw 4AGE Rods
---
Article by Medicine_Man / Sam_Q
---
Back to A Series Engines
Back to Main Page