Tech:Engine/K Series/Gearboxes
From Rollaclub
There are a few options for adapting a gearbox to a K series motor, So here is a guide is to what is out there..

K40/K50 (Toyota Factory 4/5 Speed manual)
The K40 or K50 gearbox was factory fitted behind 3K/4K/5K motors. They are the most common gearbox in early KE Corollas. TRD gearsets were available for K50 gearboxes.

T40/T50 (Toyota Factory 4/5 Speed Manual)
The T50 gearbox is a lot stronger than the K50 gearbox and is a split casing design. You can still purchase close ratio gearsets for the T50 gearboxes through TRD and also Quaife. The T40 or T50 gearbox can be adapted to a K series motor with a K-T Bellhousing,

The K-T Bellhousing came in a few different forms...

1. Cable clutch K-T Bellhousing, Extremely rare, Easier to install in earlier KE Corollas as you don't need to install a hydraulic clutch (Pictures courtesy of Xany and tojo2).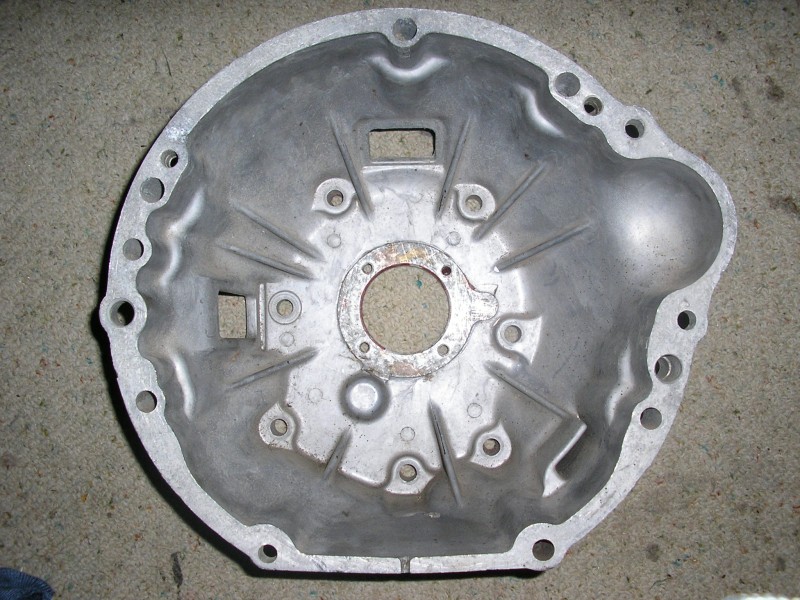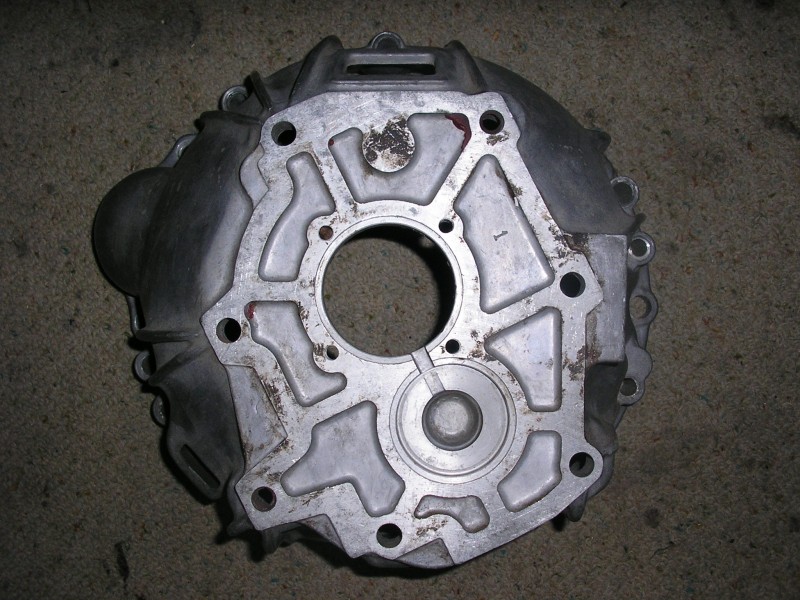 ---

2. Hydraulic clutch K-T Bellhousing, Rare, Requires hydraulic clutch setup to be installed. (Off KA67 5K T40/Carina, KT14x series Corona)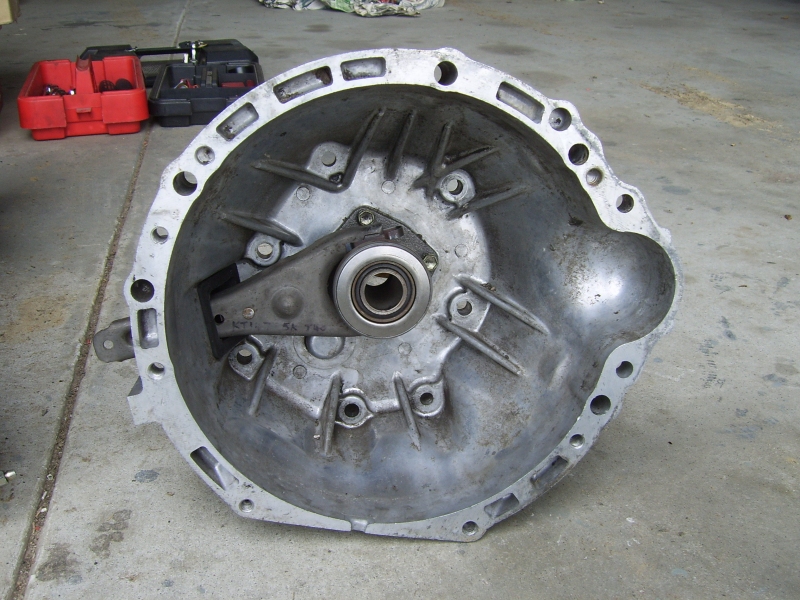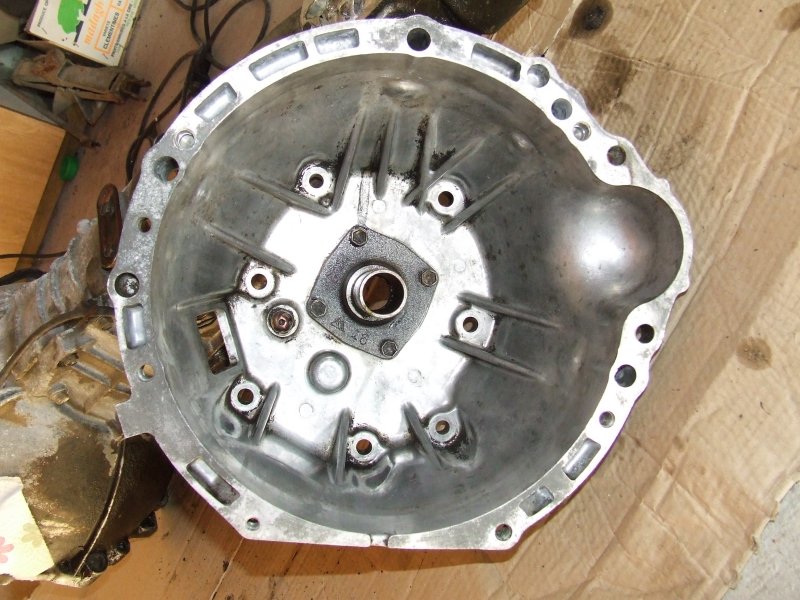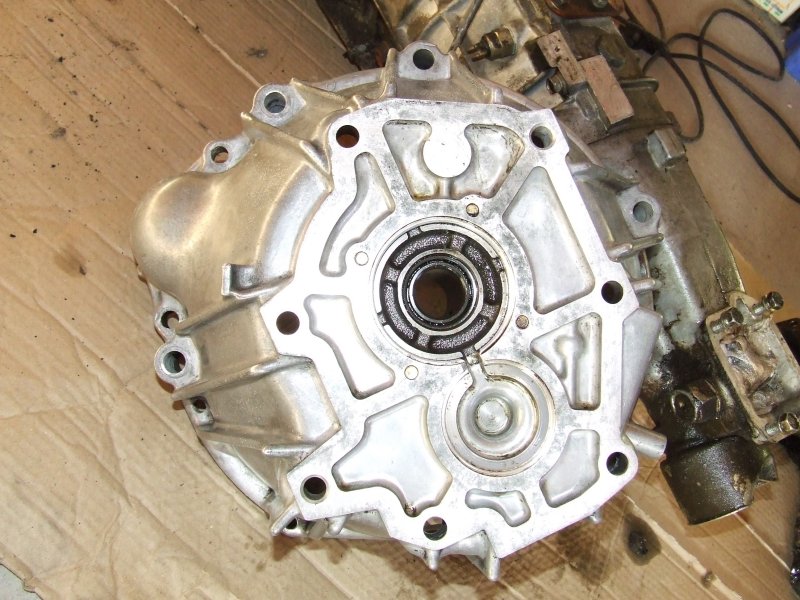 3. TRD Upright bellhousing, Like the Holy Grail if you can find one, Cable clutch, Designed to allow for the positioning of an upright K motor. If you have one of these please send me some pictures so I can upload them here, Also your address would be great so I can come and steal it :)

CLUTCH FOR K-T50: Although the K-T50 bellhousing in any form is very rare, nearly every clutch manifacturer make a kit for it. When looking for a ke20-70 clutch kit you may be asked "is it a 19 or 21 spline?"
All post ke20 K40 and K50 gearboxes have a 19 spline input shaft, with a 180mm diametre clutch plate. Hence the clutch dimentions are 180x21.6x19T - where 21.6mm is the input shaft diametre. These are listed as "most 4 & 5 speeds". This is the exedy listing for a K40/50 clutch.... http://www.exedy.com.au/SpecSheet.aspx?SpreadsheetRowId=40330
The T50 box has a 24.1mm input shaft with 21 splines, this is the 21 spline kit you may be asked if you have. It still bolts to a stock 3k/4k 180mm flywheel, hence the clutch dimentions are 180x24.1x21T. Commonly referred to as "some 5 speeds". Here is Exedy's listing for the K-T.... http://www.exedy.com.au/SpecSheet.aspx?SpreadsheetRowId=40331
You may also notice that between different clutch manifacturers the middle number in the dimentions (input shaft diametre) may be different. For example PBR list the K-T50 kit as 180x28.3x21T. This is because they measure the diametre of the shaft in the vallies, whereas say Exedy measure it on the peaks of the spline.

GEARBOX SELECTION - Which one to use? There are a few different type of T50 gearboxes, and you need to be selective on which one you use for a K-T. Shifter position: TA22 & T18 T50's share a "ke30-55" shifter position. The AE86 and AE71 T50's have a "ke70" shifter position. TA22 & T18 T50's both also have a 20 spline output shaft, just like a ke20-70 corolla. The gearbox is also the same length so there is no tailshft mods required to use one! The later (AE86/AE71)ones are 22 spline output and will require the tailshaft yoke to be swapped.
Toyota W50 (Toyota Factory 5 Speed Manual)

The W#0 (W40/W50) gearbox will fit if you use a K-L (L40) van bellhousing from a KM20-36 Liteace. This bell housing will bolt up to 4x of the 7x bolt holes on a W40 or W50 celica STEEL CASE gearbox, however you will need to grind a small amount out of the back of the bell housing to clear a "welse plug looking thing" on the gearbox - see the below link for pictures of this. I have mine bolted to (see below pic) an RA40 celica W50.
CLUTCH and FLYWHEEL: There is only one option when it comes to clutches & flywheels for this GB combo. You need to use the KM20-36 (beit 4k or 5k) flywheel, clutch fork, throwout bearing retainer, and clutch kit. The flywheel on a litace has the same overall diametre as a corolla one, however it has a bigger 200mm clutch plate surface. The W50 input spline is the same as a liteace one so it all then matches up. Clutch dimentions are 200x29.8x21T and here is the exedy listing..... http://www.exedy.com.au/SpecSheet.aspx?SpreadsheetRowId=14772 Even though this is a 'light commercial' clutch kit, exedy still make a brass buttom option!!!! hahaha - That would be fun in a loaded up van!!! Just like the liteace, this gearbox combo still retains a cable clutch system.
SHIFTER POSITION: The W50 that I am using has the same shifter position as a ke70, so fitting one in a ke30-55 will require a bigger shifter hole.
TAILSHAFT: The W50 GB is the same overall length as a K40/50, so no tailshaft shortening/lengthening is required. However the output spline is MUCH bigger and a corolla tail shaft needs to have the RA40 yoke transplanted onto it. This can be done with an old Holden (of all things) uni joint!! (Pictures courtesy of Taz_rx)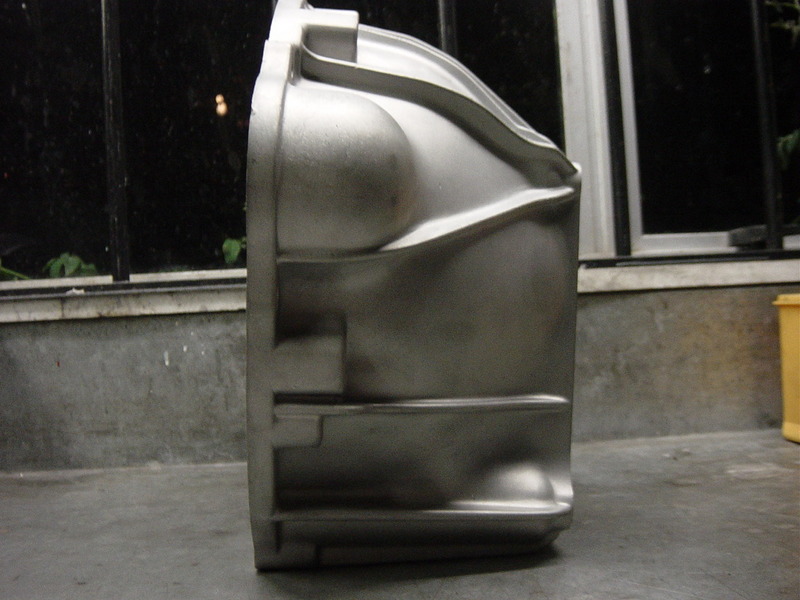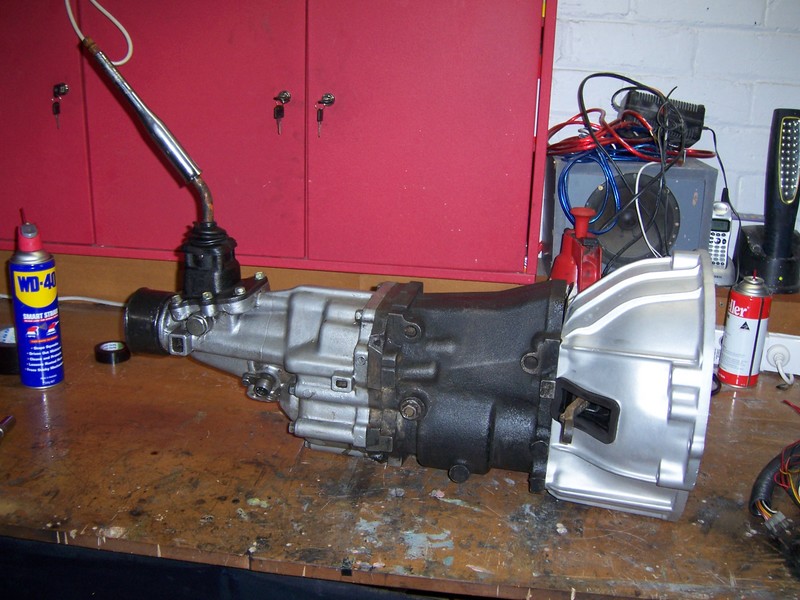 See also:
W5X (Toyota Factory 5 Speed manual)
This option is probably a bit of an overkill for a K series motor, but by using the bell housing from a G5# 5speed van gearbox, KR42R (7kc/e powered) townace or KM3# etc, allows you to fit a W55, W56 etc celica/supra ALLOY CASE GB. To do so you will need to use the townace flywheel, clutch kit, fork and retainer, as well as the slave cylinder as this is a HYDRAULIC ONLY clutch. The townace 7k flywheel is still the same overall diametre as a corolla one, but has a bigger again 215mm clutch plate surface, so clutch dimentions are 215x29.8x21T, again here is the Exedy listing... http://www.exedy.com.au/SpecSheet.aspx?SpreadsheetRowId=14829 Suprisingly again there is a brass button option.
Below is a W56 from a KR42R, still attached to a 7KC.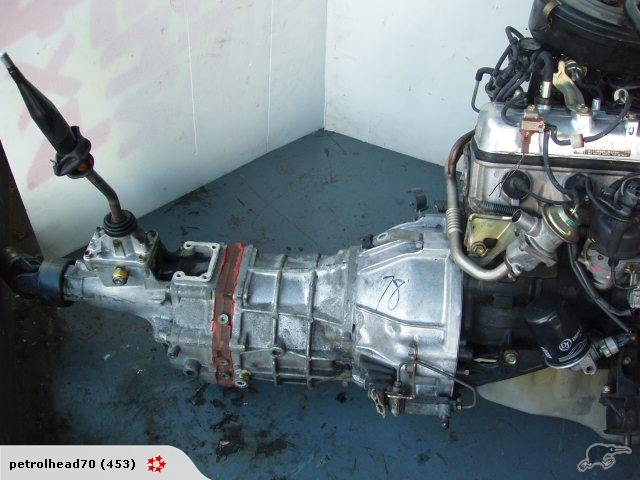 ---
Article by Medicine_Man / Taz_Rx / Xany / tojo2
---

Back to K Series
Back to Main Page