Difference between revisions of "Tech:Engine/K Series/Push Rods"
From Rollaclub
---
Revision as of 00:46, 7 October 2011
K Motor Pushrods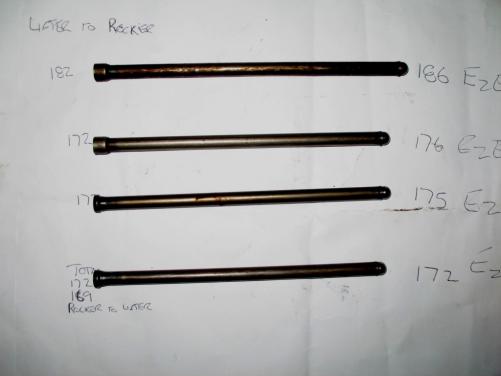 1K -
2K(import) -
3K(early) - 172mm
3K - 175/176mm
4K - 186mm
4K(with lugs) - 180mm
5K(solid lifter, D-Dish piston) - 180mm
5k(hydraulic lifter, D-dish piston) - 150mm (Part No. 13781-13100)
5k(hydraulic lifter, shallow dish piston - 156mm (Part No. 13781-13081)
7k -

And for those Datsun push rods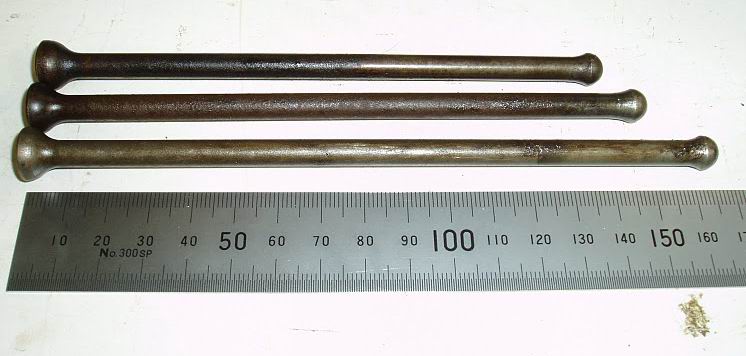 From top down
141.5 mm: A10 engine
152 mm: short-deck engines (A12, A12A, and 1980 A13)
~167 mm: tall-deck engines (A14, A15, and 1974 A13)
Custom pushrods can be made to length from VW pushrods and using the A-series cup. They sit the turned down cup shaft on a ledge in the alloy. Custom made to your length and cheap.